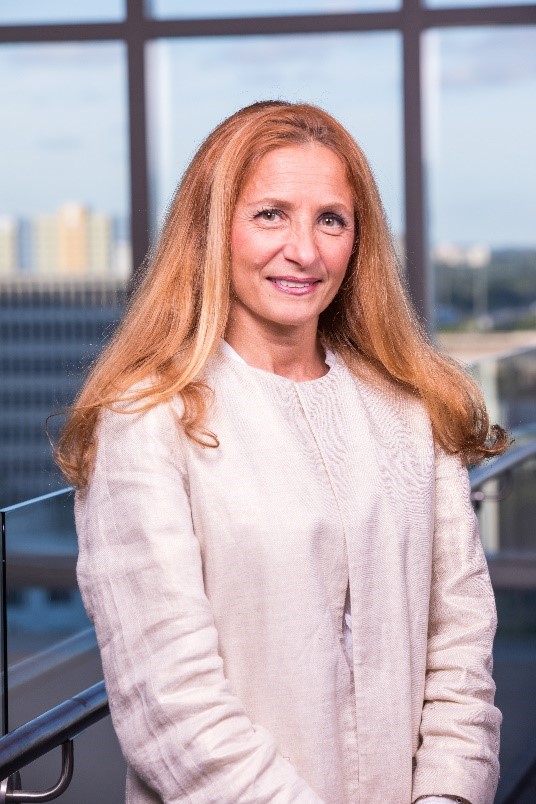 Viviana E. Horigian, MD, MHA – CHANGE Program Co-Director

Professor, Department of Public Health Sciences

Email: vhorigian@med.miami.edu

Pronouns: she/her/hers

        Dr. Horigian is a Latina psychiatrist with over 20 years of experience in the design and implementation of multi-site randomized clinical trials in mental health and substance abuse.  Dr. Horigian has a strong background in implementation science and her research career has been committed to improving practice through the implementation of clinical trials in real-world settings, and more recently in creating the local capacities that would allow the implementation of such trials. She was the Principal Investigator of a technology transfer project that developed the research infrastructure for the implementation of rigorous randomized clinical trials in Mexico. In this role, she mentored investigators from the National Institute of Psychiatry in Mexico on the design, implementation, safety, and interpretation of the results of RCTs in real-world treatment settings. Due to her work, she received recognition from the National Institutes of Psychiatry in Mexico for her and the Florida Node Alliance's contributions on the establishment of a Mexican Clinical Trials Network. Since then, her mentees have been able to expand the network, and demonstrated sustained scholarship through obtaining continued federal funding and publications.  She has used the same methodology for technology transfer to develop research capacity in Ecuador and Chile.

        Due to her international leadership, she was honored with the 2015 National Institute on Drug Abuse (NIDA) International Program Award of Excellence. She is the Executive Director of the Florida Node Alliance of the Drug Abuse Treatment's Clinical Trials Network. Dr. Horigian is currently the Director of Public Health Education, directs the Master's in Public Health and Masters in Science in Public Health, and serves as an advisor to MPH and MSPH students. Noteworthy, Horigian established the Department of Public Health Sciences Learning Collaboratory for graduate students. The Learning Collaboratory is a partnership between students, faculty, and local community organizations, to address public health problems in underserved communities. Organized in groups, in collaboration with community organizations and guided by faculty, students lead projects to understand and better address these underserved population needs.

        Dr Horigian is the instructor of the Clinical Trials course, a required course for all trainees of this T32. This course requires the development of a randomized clinical trial and will be used by T32 trainees as the backbone for the development of their research projects. Over the years, predoctoral and doctoral students that participated in the Clinical Trials Course have used their Clinical Trials Course project proposals to develop K, and R 21 research applications under Horigian and Feaster's mentorship.